Investors have been eager to learn what happened to the $3 billion in bitcoin that cryptocurrency company Terra bought to back its failed stablecoin. Now they've got their answer.
Luna Foundation Guard, the fund set up by Terra creator Do Kwon, said Monday that it spent nearly all of its reserves of bitcoin last week in an unsuccessful attempt to save terraUSD – or UST for short.
In total, the foundation has amassed more than 80,000 bitcoins worth nearly $3 billion last week, along with other tokens including BNB, tether, USDC and avalanche, which Kwon had pledged to use in the event of a sharp drop in the value of UST.
In a series of tweets, Luna Foundation Guard said it moved 52,189 bitcoins to "trade with counterparties" when the UST fell below its intended $1 peg. Another 33,206 bitcoins were sold directly by Terra as a last-ditch effort to defend the peg, the foundation said.
As of Monday, only 313 bitcoins, worth about $9.3 million, remained in Luna Foundation Guard's reserves. The company said it will use the remainder of its $85 million in cryptocurrency assets – including some BNBs and avalanches – to "compensate the remaining users of UST."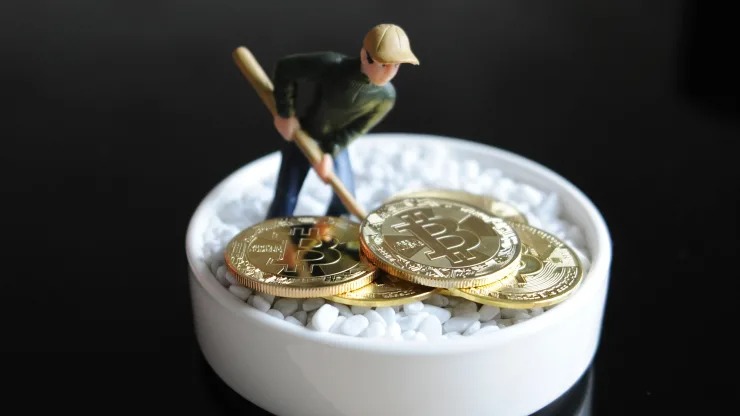 "We are still debating through various distribution methods, and an update will be forthcoming soon," Luna Foundation Guard said.
UST is a so-called "algorithmic" stablecoin. Unlike tether and USDC, which hold fiat assets in reserve to back their tokens, UST relies on a complex set of code, coupled with a floating token called luna, to balance supply and demand and stabilize prices.
When UST began to fall below $1 last week, luna began to sell off as well, leading to a vicious cycle that sent UST plummeting to less than 30 cents and luna becoming worthless. According to CoinGecko data, the UST is now worth just 9 cents.
"The biggest problem when you're dealing with a partially collateralized stablecoin like UST is that your hard collateral – bitcoin, in this case – is going to be worth quite a bit more to [investors] than your governance token, which is Luna," said Frances Coppola, an independent economist.
Luna's bitcoin liquidation marks a major reversal. Nic Carter of Castle Island Ventures
Blockchain analytics firm Elliptic estimates that UST and luna holders have lost a combined $42 billion in the past week. The firm's analysis shows that 52,189 bitcoins were transferred to an account at cryptocurrency exchange Gemini, while another 28,205 were transferred to Binance. Tom Robinson, Elliptic's chief scientist, said it is "impossible" to track the flow of money outside of these wallets.
The disaster sent ripples through the cryptocurrency market, wiping out more than $200 billion in wealth in a single day. Bitcoin briefly fell below $26,000 on Thursday, its lowest level since December 2020. The world's largest cryptocurrency last traded at $29,526.75, down 1.4 percent in the past 24 hours.
"There's not a lot of prominent selling pressure," said Dustin Teander, an analyst at cryptocurrency research firm Messari.
"In a sense, the market will take this as a bullishness."
---
Post time: 05-17-2022