Tesla has delivered four Megapacks to a huge new bitcoin mining facility in Texas that will be the first to be powered by the automaker's solar power and batteries.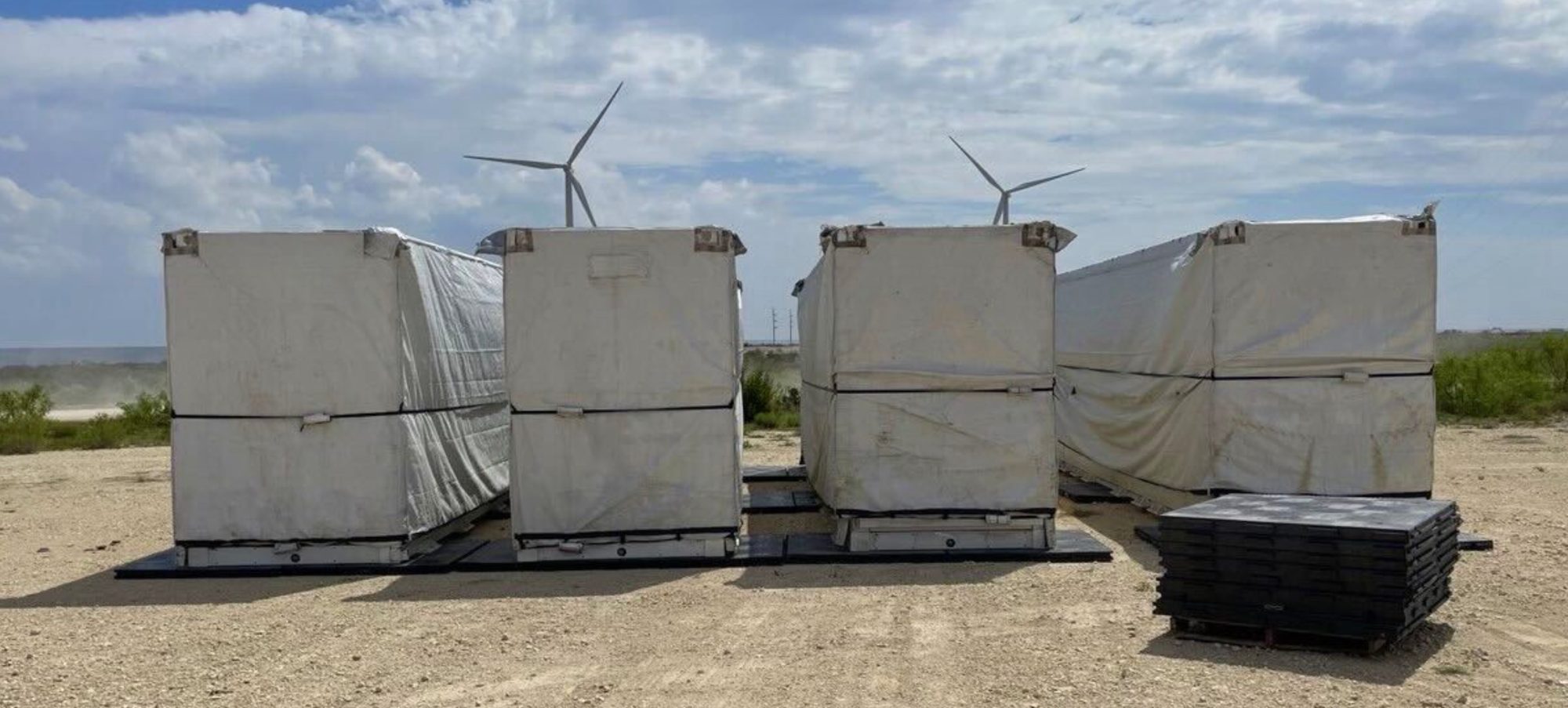 The project was announced last month as a partnership between Tesla, Blockstream and Jack Dorsey's Blocks (formerly Square).
The idea is to build a new 30 Petahashes per second open source bitcoin mining facility powered by a 3.8 MW solar farm and 12 MWh Megapack system provided by Tesla.
Blockstream has raised about $40 million for the project through tokens, which allows people to invest in bitcoin mining operations powered by Tesla Megapack and solar power from the technology by trading tokens on Bitfinex.
The project is moving quickly as Tesla has now delivered four Megapacks to the mining facility.
Megapacks have landed, repeat Megapacks have landed!
The @Blockstream, @blocks and @Tesla 100% renewable, zero-emission #Bitcoin mining facilities have just begun. #Bitcoin pic.twitter.com/5hMj6F8yT4
- Blockstream (@Blockstream) May 18, 2022
Tesla's involvement in the project is also interesting in the context of the company's adoption of cryptocurrency in its own business.
In early 2021, Tesla invested $1.5 billion into Bitcoin. Soon after, the automaker began accepting cryptocurrency as a form of payment for new cars.
However, a few days later, Tesla took a step back on the cryptocurrency front and removed the bitcoin payment option. The company noted concerns about the energy needs of the Bitcoin network.
Tesla has suspended the use of Bitcoin for vehicle purchases. We are concerned about the rapidly increasing use of fossil fuels for bitcoin mining and trading, especially coal, which has the worst emissions of all fuels.
Many members of the Tesla community shared this concern when Tesla first announced its bitcoin investment, and many were angry that the company hadn't considered this in the first place.
At the time, Tesla noted that they were not selling their stake in Bitcoin and that they planned to resume accepting Bitcoin payments once the network showed a higher renewable energy portfolio. Last summer, CEO Elon Musk said he believed Tesla would resume accepting bitcoin payments because he saw an improvement in the energy mix mined by bitcoin. That hasn't happened yet, but Tesla is now directly involved in helping bitcoin mining with clean energy through this project in Texas.
---
Post time: 05-27-2022