Ukrainian Alena Vorobiova, before Russia's invasion against Ukraine in February, she never thought about bitcoin. But with everything shut down, border closed and shelling on her hometown, cash in short at every ATM across the country, and more, central banks stopped electronic cash transfers, Alena decided to give bitcoin a try.
Normally money providers often charge a transaction fee of 10% or more when you try to send $100 from U.S. to Ukraine, but with bitcoin's Lightning Network, a payment platform built on bitcoin's base layer, cut the cost of transactions to nearly zero.
Vorobiova and CNBC decided to try Lightning payments to see if it is real—- with the expertise and translation skills of bitcoin developer Gleb Naumenko, he is hiding out in the western part of Ukraine as the war goes on.
What's the bottom line? It really works as well as bitcoin followers say it does.
So first they downloaded a crypto wallet onto Vorobiova's phone, then transferred bitcoin via the Lightning Network from the U.S. to Poland, and next withdrew the equivalent amount in Polish currency from a bitcoin ATM from Wrocław, a southwest city. The whole process took less than three minutes.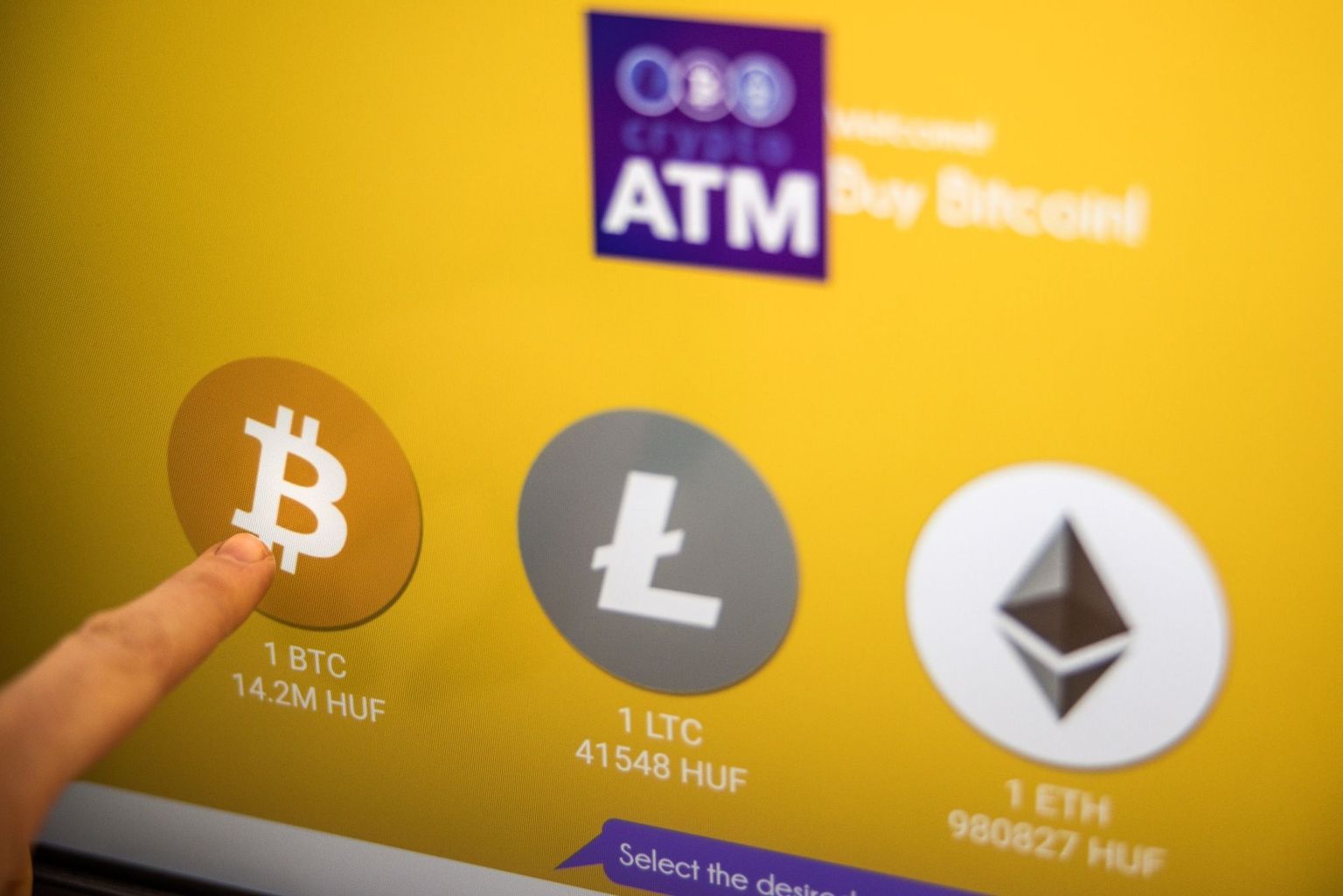 Sending sats from Dallas to Miami to Poland
During a road trip last August from Houston to Dallas TX, Peter McCormack—- who's the founder and host of the popular podcast "What Bitcoin Did"—- taught CNBC how to use the Lightning Network to send instant payments to anyone around the world.
 The tutorial was simple enough and it only took less than 60 seconds to learn. There are 4 basic steps: First, download the Blue Wallet app and then generate an invoice in the form of a QR code for one time use. McCormack scanned the QR code with a similar app on his own smartphone, and then he transferred 100,000 Satoshis, aka sats (the smallest divided part of a bitcoin, about 0.00000001 BTC) from his account to CNBC's. The total transfer amount was equivalent to approximately $50.
 After eight months, in a hotel room in Miami on the sideline of the Bitcoin 2022 conference, CNBC decided to use that knowledge to pay with some of those sats forward.
 Just like the tutorial during the road trip, it took about only a minute to transfer sats from Miami to Wrocław.
From there, Vorobiova—-she went to one of the fifteen bitcoin ATMs in Wrocław and requested to withdraw, she was following her sister and niece to help them settle down.
It was simple for her by using a QR code that the ATM generated. She used an app called Muun on her phone to scan the QR code, then have her bitcoin transferred into the ATM's account, then the ATM in turn issued her money. She withdrew 170 zloty, the Polish currency, which worth about 100,000 sats or equivalent to $40. The ATM charged a fee of 10 zloty, about 5.5% of the whole transaction, still 4.5% lower than a bank transfer.
"That's the same flow as making a payment for a good or service using Lightning," explained Czyz. 
For Vorobiova, she thought this was a very fun and pleasant experience. Now she can go back and forth from Ukraine to Poland, and she told CNBC that she was following the guidance of Ukrainian regulators to just use credit cards for that time period.
But the process shows how refugees with no access to cash or no way to obtain their belongings can use crypto wallets for banking and solve real life crisis.
Some Ukrainians use crypto wallets to process peer to peer transactions, and some found that Lightning is a cheap and fast way to receive donations and wire transfers from anywhere in the world. Now in Poland, there are about more than 175 bitcoin ATMs nowadays, and that allow refugees who fled with cryptocurrencies to cash it back for fiat currency.
Alex Gladstein said, "Me sitting in California, I can still send you any amount of money instantly to your phone anytime," , he is the chief strategy officer for the Human Rights Foundation, and he has been supporting activists in Ukraine since 2009.
"We don't have to worry about the fact that you're a refugee. It doesn't matter that you don't have a Polish passport or a bank account. None of these things matter," continued Gladstein.
 Read More
---
Post time: 04-15-2022