Coinbase (COIN) launched its long-awaited NFT marketplace on Wednesday, focusing on trying to create a social community for buyers and sellers.
"This product is not just about buying and selling," said Sanchan Saxena, Coinbase's vice president of product." It's about building your community. It's about making sure you can connect and engage with them on the platform."
Coinbase wants to deepen social engagement in the NFT marketplace by creating a community for NFT in addition to creating a marketplace for buying and selling NFT. In addition to exploring what's for sale, users can create a profile, curate with the NFTs they create, comment on NFTs, or start conversations with other NFT holders and sellers. Like Twitter, users can build followers and discover other collectors and creators.
"The community aspect has become a very important part, almost as important as the art itself," said Lucréce, an NFT creator on the Coinbase platform." When you create a community, they are your advocates. As a single creator, I don't have a big team. So the people who share your vision, your long-term goals, those are the people you want to engage with ….. …NFT is essentially a social thing."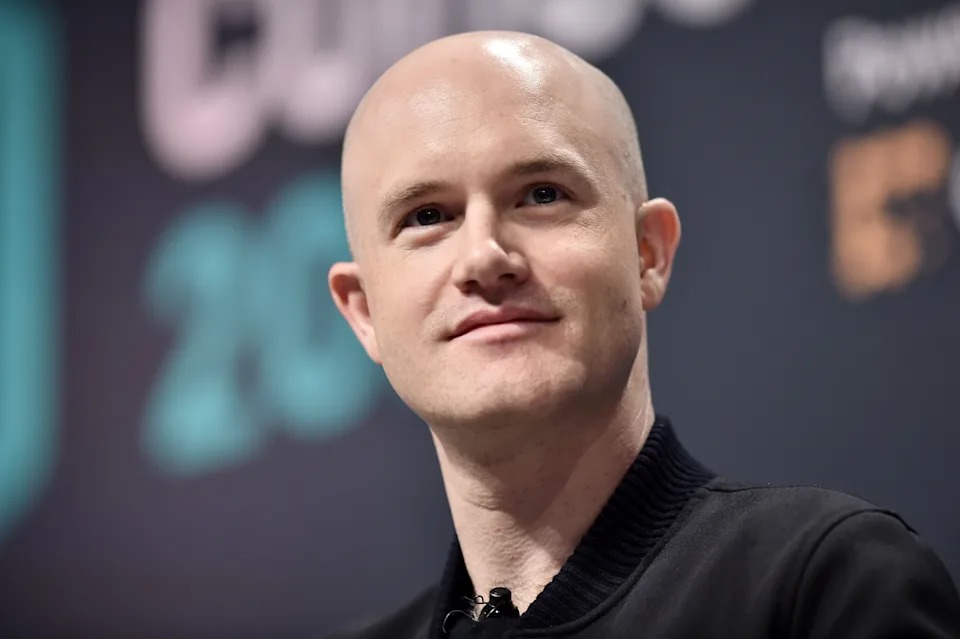 NFTs, or non-friable tokens, are certificates of authenticity that show proof of ownership of digital collectibles. These tokens are often assigned to one-of-a-kind digital music, sports memorabilia and virtual real estate, among other items. In the past year, NFTs have exploded into a market of more than $40 billion, according to Chainalysis. That's higher than the estimated $338 million in 2020, according to Coinbase.
Artists can earn royalties from NFTs, which give them a percentage of the sale price when their work is first sold and each time it is resold on the market. This means that after the original artist sells the NFT for the first time, the buyer can sell the NFT to another buyer on the secondary market, and the original artist will receive royalties from this secondary sale.
Coinbase's marketplace is designed to be open to everyone, allowing users to disconnect their digital wallets at any time and take their NFTs elsewhere. Users can buy or sell NFTs using a self-secured wallet, that is a digital wallet where the owner owns their digital currency and assets, as only they control the private key.
The authenticity of the stash will be verified through verification badges. coinbase will rely on users and the community to report fake NFTs, and a team that will focus on scams, duplicates and fakes to take them down.
As an initial rollout, Coinbase will not impose a transaction fee for NFT purchases, but will gradually start charging a transaction fee over time, which the company says will be a low single-digit fee. Users will be able to buy NFT with cryptocurrency, but they can also use credit cards.
The marketplace will initially debut in beta form to a select number of invitees before being made more widely available to the public. In the coming weeks, Coinbase plans to expand its marketplace to more people and more countries as they refine the product and introduce new features based on initial user feedback.
In addition to offering the ability to buy and sell NFTs on the secondary market, in the coming weeks and months Coinbase plans to work with artists to place exclusive NFTs on the Coinbase platform. coinbase will also help manage royalty payments for NFT creators, so any time an NFT is sold, the original creator will receive a daily payment.
"We're making it possible to have your own smart contract on the platform," Saxena said." We believe every artist should have their own smart contract and they shouldn't be stuck inside a smart contract on a platform."
The marketplace plans to offer a variety of NFTs from creators and brands, including Doodles, the brightly colored line-drawn NFT avatars used as personal photos on social media; Boss Beauties, the first NFT artwork series to be displayed on the floor of the New York Stock Exchange representing female empowerment; and actor Bill Murray's NFT with The Chive collaboration that is changing the way stories are shared and told. Murray, who does not have social media accounts, is using blockchain technology as an alternative to books or documentaries.
Any NFT created on the ethereum blockchain can be searched in the NFT Coinbase store. Users can search by price or collection name, or browse through new collectors via the Discover tab to find brand new artists to suit their tastes. coinbase will also offer ideas on who to follow on the platform.
"We believe the launch of Coinbase's NFT Marketplace is a game changer for both the company and the NFT space," said Mark Palmer, Financial Technology Analyst at BTIG." We believe the marketplace will provide a significant source of diversification beyond the cryptocurrency transactions that are currently the overwhelming source of revenue, and it will be a key component of what we believe is an evolving and diverse digital asset platform."
---
Post time: 04-21-2022